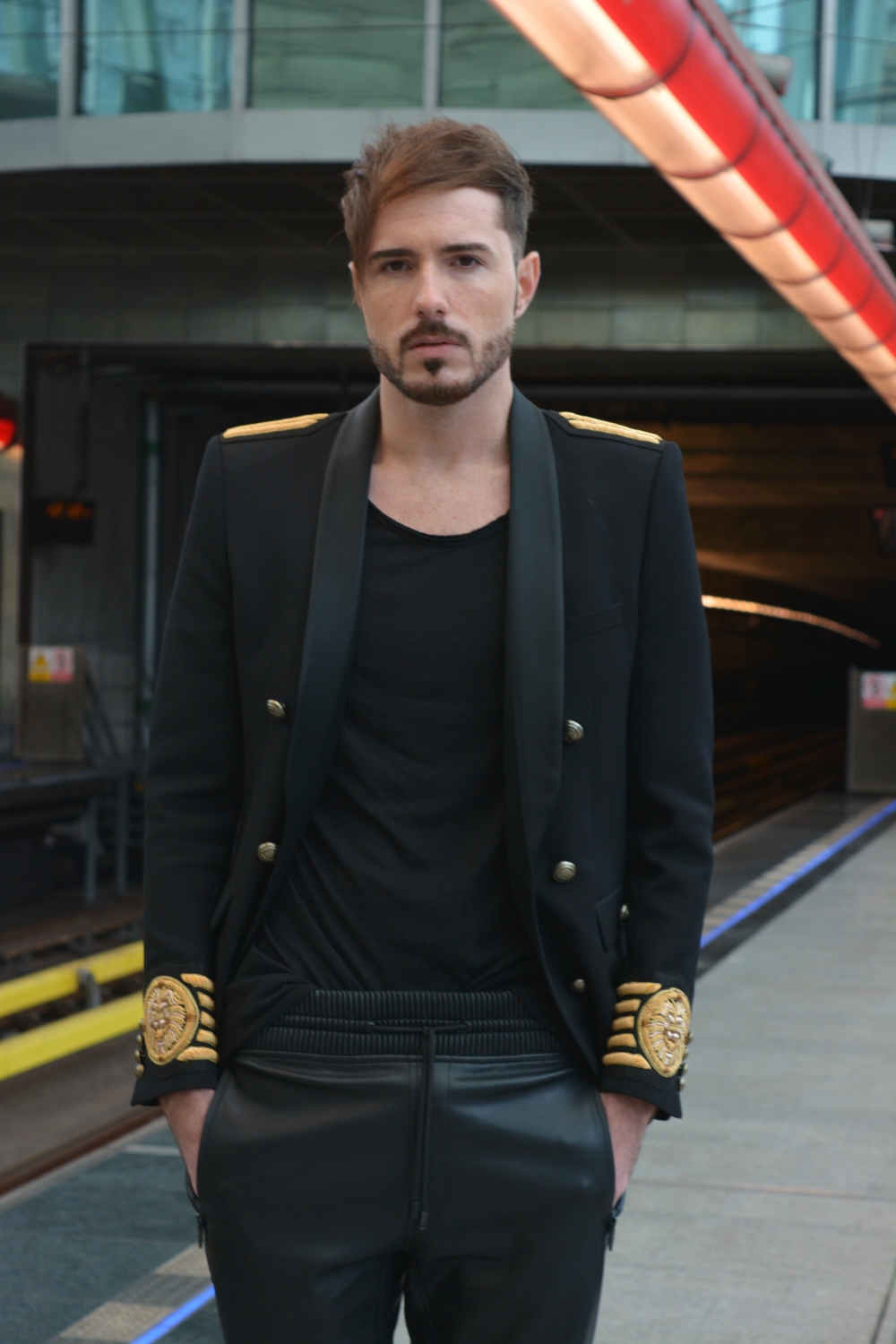 Balmain, Paříž, Olivier Rousteing … dokonale mne to pohltilo. Jak řada z vás zaregistrovala, 5. listopadu měla celosvětovou premiéru luxusní kolekce ve spolupráci Balmain x H&M, dostupná ve vybraných obchodech po celém světe, mimojiné i v Praze na Příkopech. Jak správně tušíte, nemohl jsem si tento realise nechat ujít, takže nezbývalo než si vzít den dovolené a jít si od 6 hodin ráno stoupnout do fronty před krám :) … A vyplatilo se, ukořistil jsem nakonec tři kousky.
To, co Olivier Rousteing připravil a jakým směrem posouvá Balmain, se dá charakterizovat pouze jedním slovem – dokonalost. Jeho styl je mi velmi blízký a je na něm vidět velká průprava a řekl bych i částečná inspirace načerpaná u Cavalliho, kde několik let působil.
Dnešní outfit je tedy z velké části inspirovaný právě Olivierem Roustnigem. Zvolil jsem velmi zajímavé a stylové kombo, které už při focení budilo náležitou pozornost:) Hlavním a nejvýraznějším prvkem celého outfitu je výrazné sako Balmain x H&M. Je to opravdu delikátní kousek, který zaujme osobitostí a propracovanými detaily s výšivkami, tak typickými právě pro Oliviera. Sako je doplněno černým ležérním třičkem s výstřihem značky Review.K tomu jsem obul pánské vyšší kotníčkové boty, které jsou velkým hitem letošního podzimu. Dokonale se kombinují se sakem, s kabátem nebo i parkou, možností je mnoho.  Pokud ovšem tíhnete spíše ke streetovému stylu, pak jednoznačně doporučuji tyto boty Timberland.
Abych to ale nebyl já, tak jsem zvolil velmi odvážnou kombinaci s koženkovými kalhoty ze Zary s nížším sedem. Jak se vám líbí?
---
Balmain, Paris, Olivier Rousteing … completely engulfed me. As many of you are registered, November 5 had a world premiere Luxury Collection in collaboration Balmain x H&M, available in selected stores around the world, among others in Prague. As rightly guessed, I could not miss this realise, so had no choice but to take the day and go from 6am to stand in a queue in front of the store :) … And it paid off, I finally captured three pieces.
What Olivier Rousteing prepared and how the moves Balmain, can be characterized by one word – excellence. His style is very close to me and it is to see a great preparation and I would say even partial inspiration pumped by Cavalli, where for several years.
Today's outfit is therefore largely inspired precisely by Olivier Roustnig. I chose very interesting and stylish combo that already during shooting attracted due attention :) The main and the most prominent feature of the whole outfit is pronounced Balmain x H&M jacket. It's a really delicate piece, which attracts personality and elaborate details with embroideries and typical one for Olivier. Sako is complemented by a black casual shirt with a neck tag Review.K that I put on men's higher ankle boots, which are a big hit this fall. Combine perfectly with the jacket, coat or even a park, the possibilities are numerous. If, however, tends rather to streetovému style, then definitely I recommend these Timberland shoes.
To put it but not me, so I chose a very courageous combination with leatherette pants below seven by Zara. How do you like it?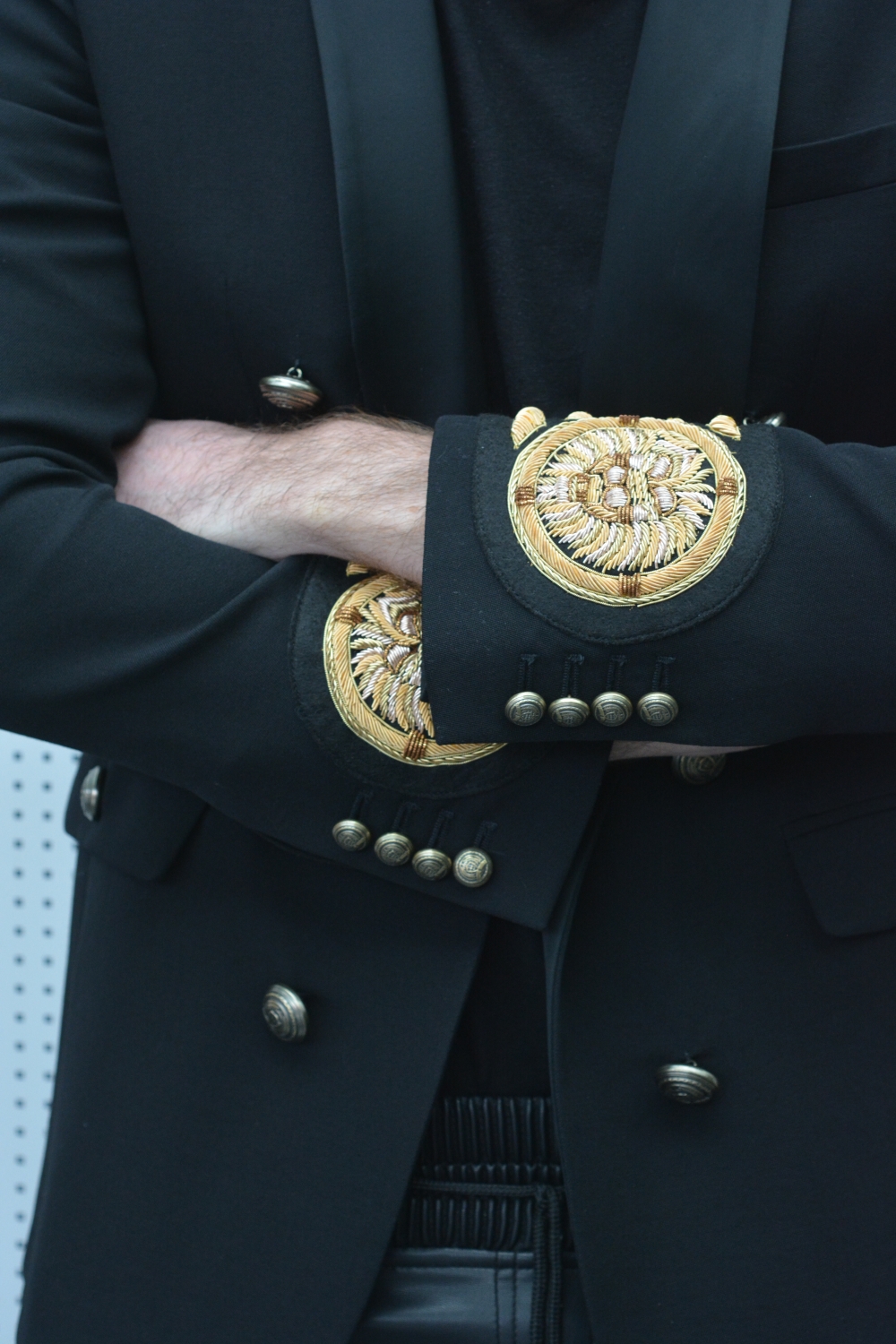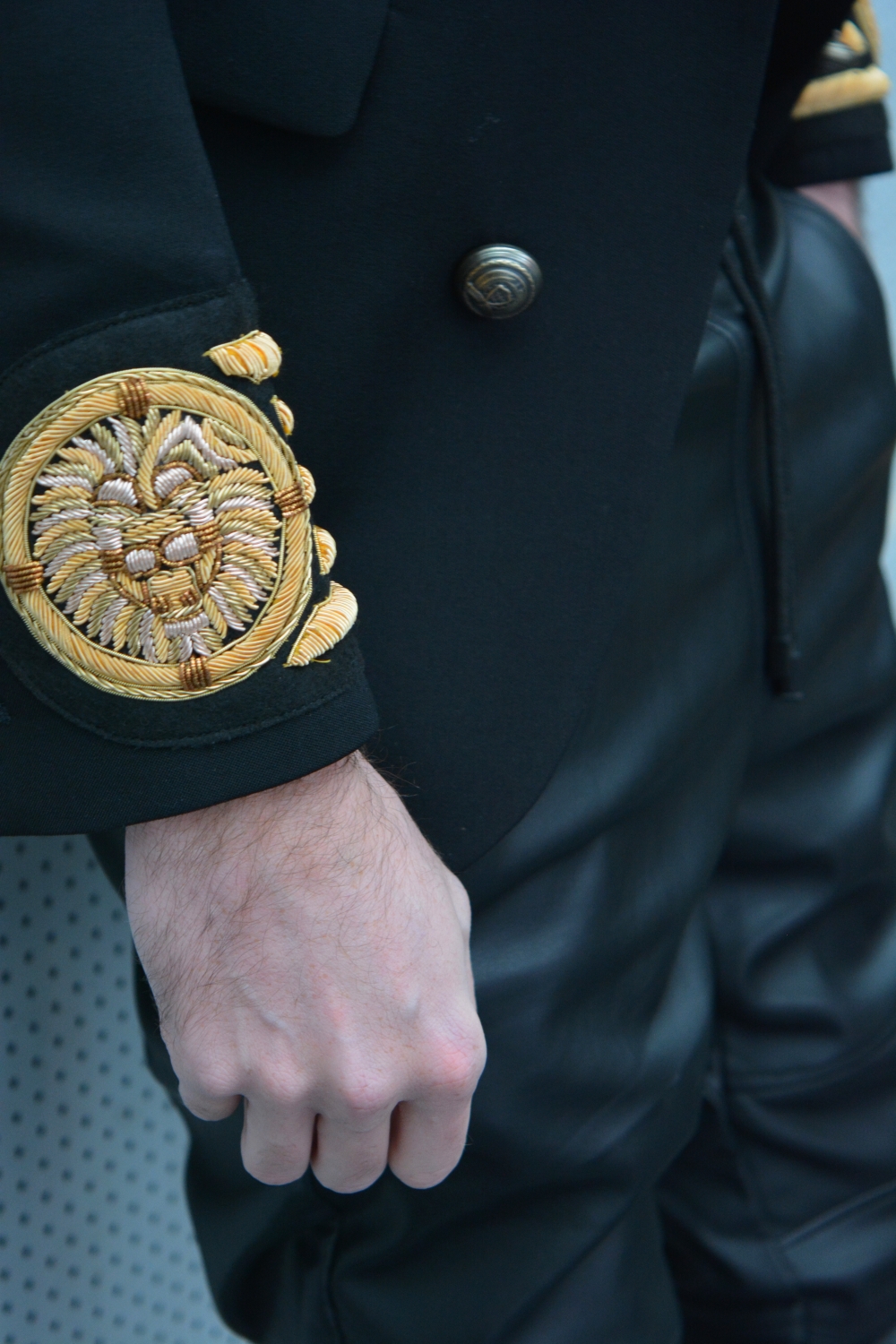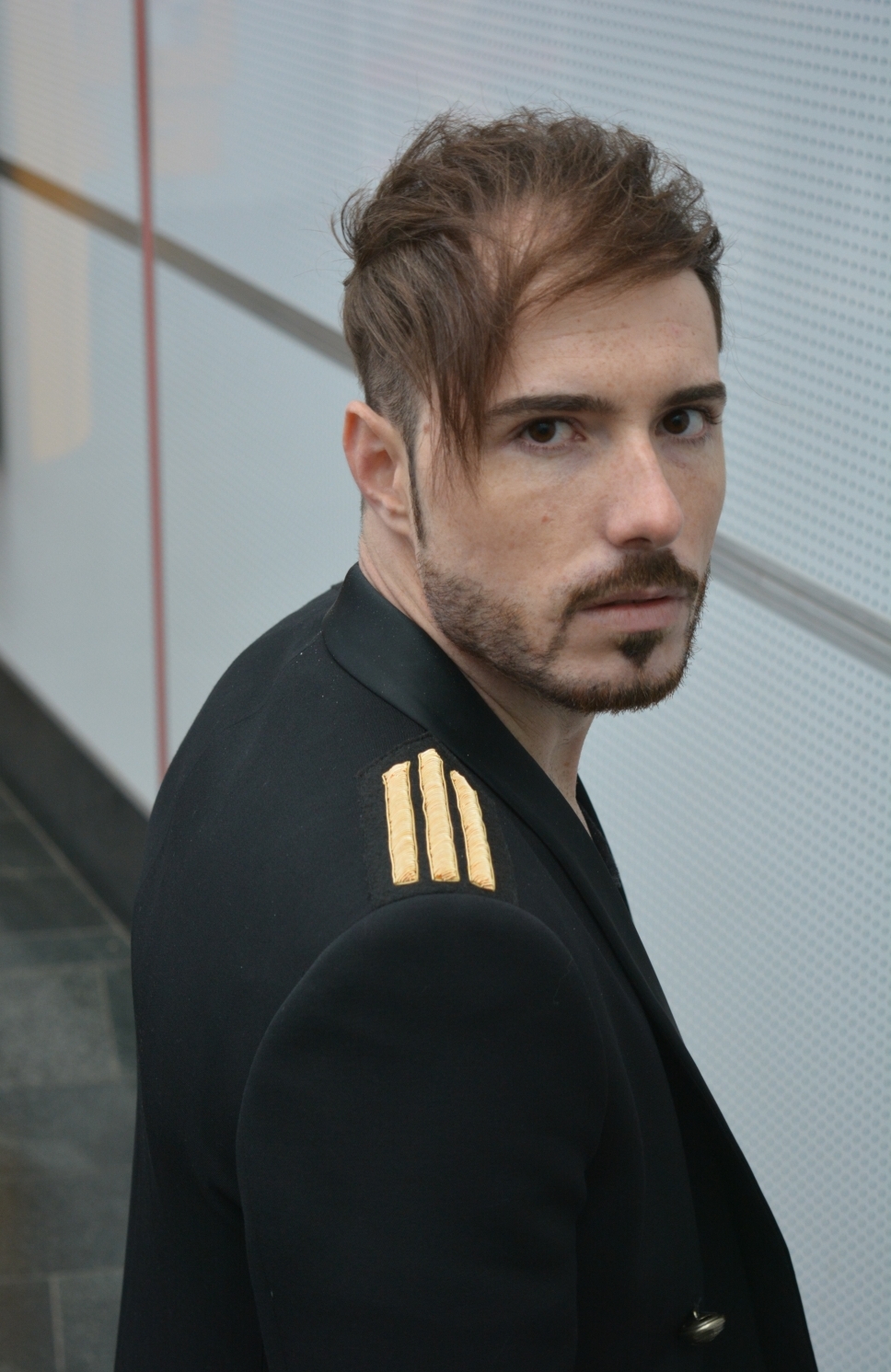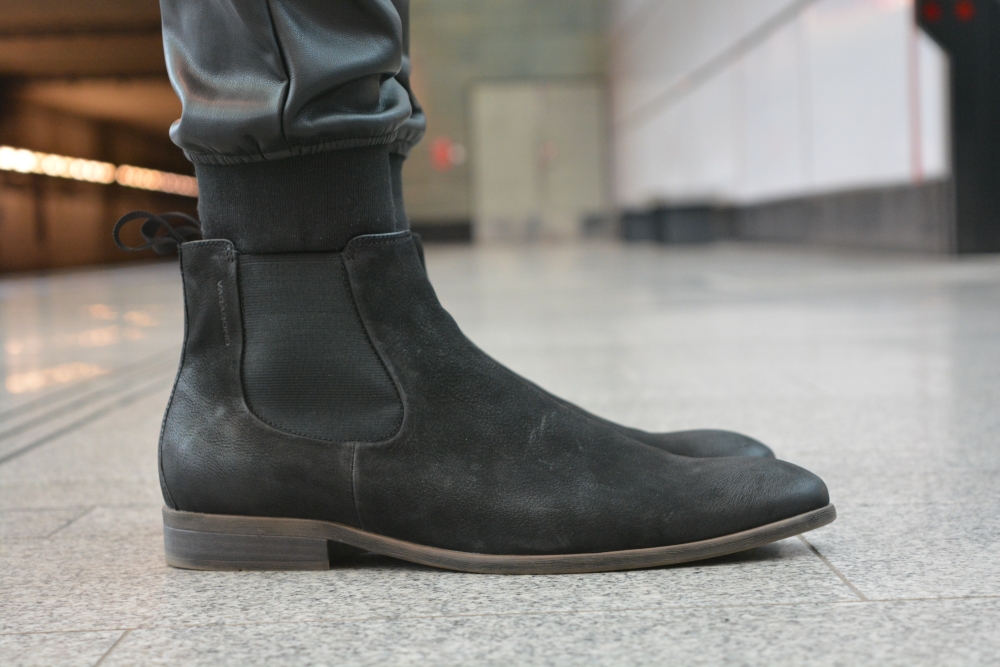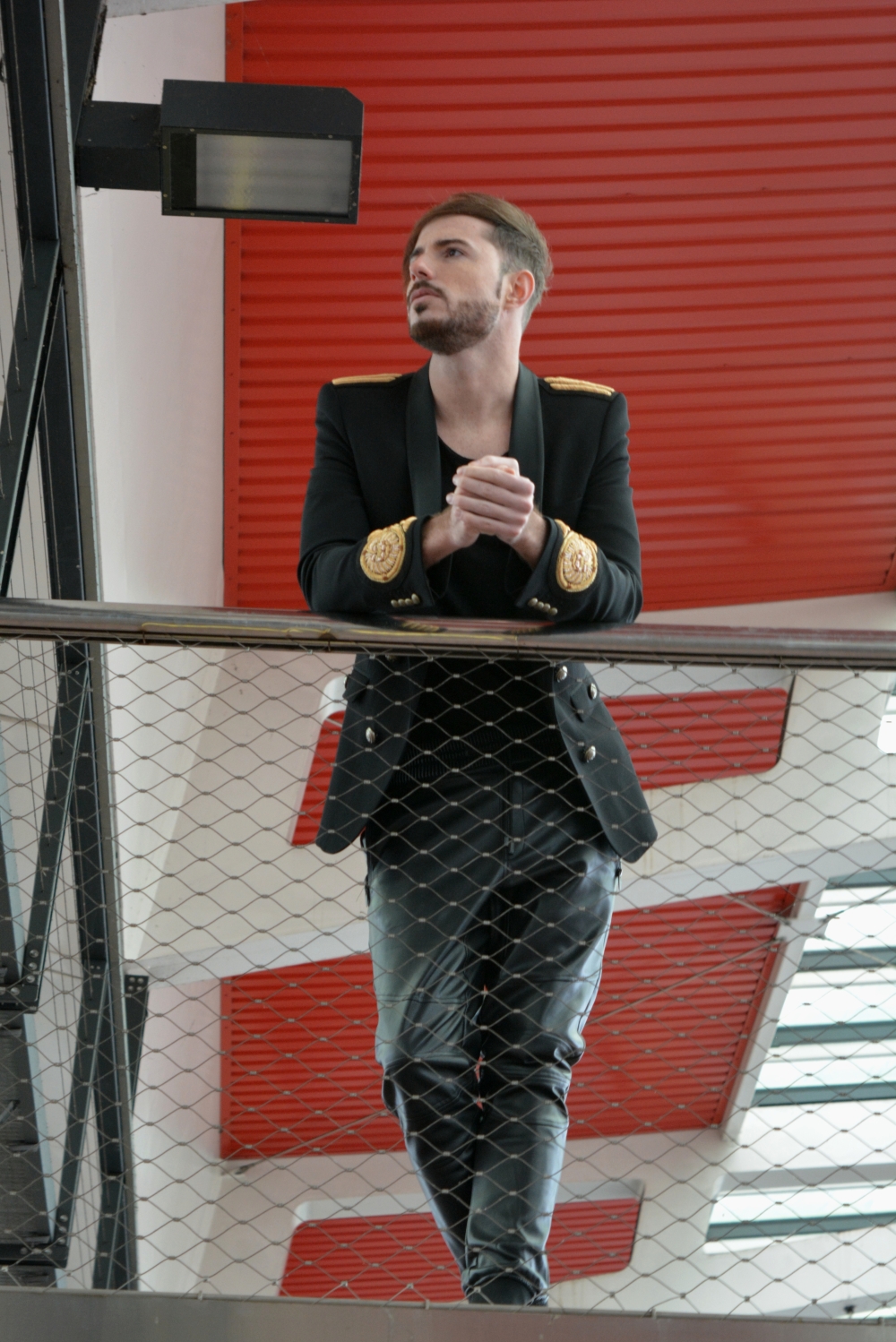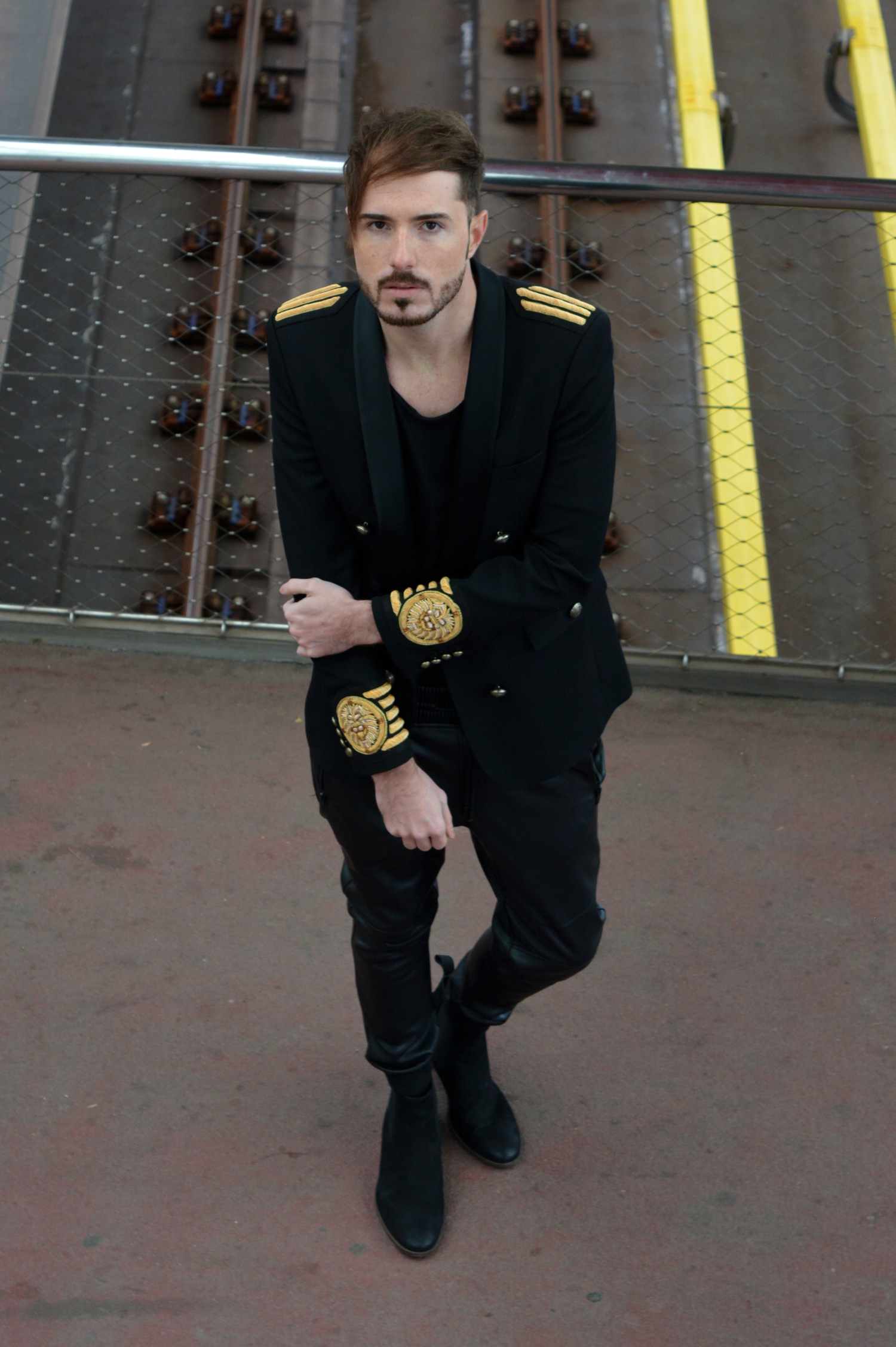 Jacket: Balmain x H&M
T-Shirt: Review
Faux-leather pants: Zara
Shoes: Vagabond