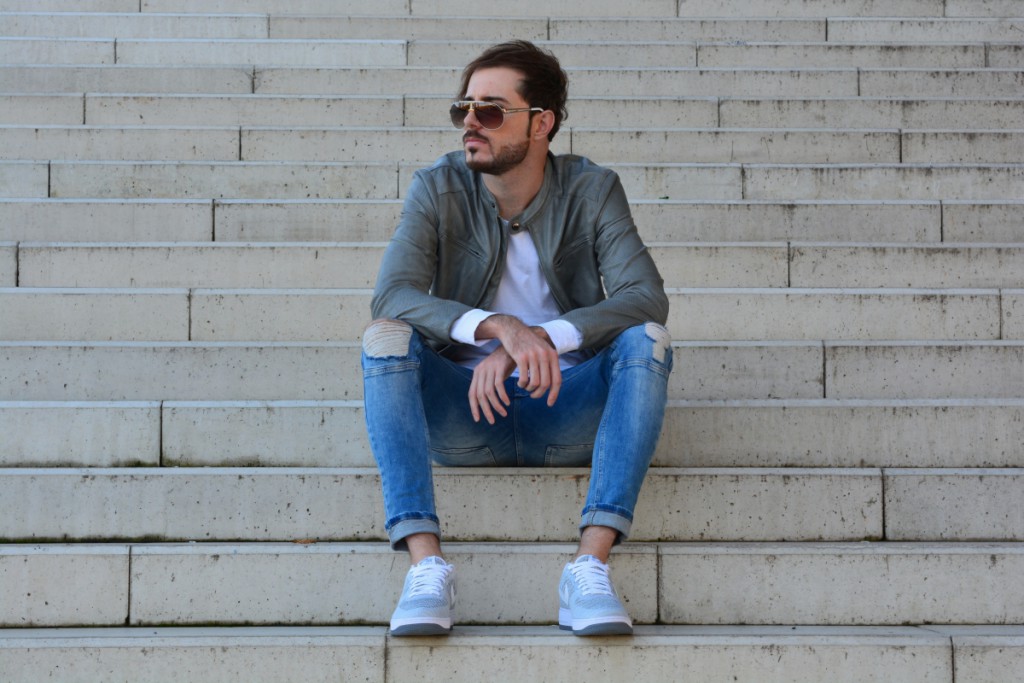 Víte jak se říká "Dreams come True"? … Tak by se dalo popsat mých několik posledních dní, jelikož můj blog po necelém půlroce fungovaní postoupil do finálové desítky nejlepších českých blogů v historicky prvním ročníku Bloger Roku 2015. Tímto bych chtěl všem, co jste hlasovali poděkovat a poprosit znovu o hlasování, jelikož tentokrát už jde o vše! Rozhodujete pouze vy, moji čtenáři! Odkaz naleznete ZDE
Původně jsem plánoval nafotit první podzimní outfit, nicméně víkendové teploty šplhaly ke 20ti stupňům. Proto jsem zvolil poněkud lehčí variantu, tvořenou především z nejnovějších přírustků v mém šatníku. Prodloužené bílé triko Urban Classic s dlouhými rukávy je ideálka do podzimního počasí, snadno nakombinovatelné takřka se vším. Biker jeans jsem poměrně náhodou pořídil v Zaře. Bunda je také ze Zary, ale už o pár měsíců starší. Volba tenisek padla na můj nejnovější pick up Nike Air Force 1 Low KJCRD, o kterých jsem psal v minulém postu.
---
You know how it say, "Dreams Come True"? … That could describe my last few days since my blog after less than six months was promoted to the functioning of the top ten best Czech blogs in the first ever Czech blog awards 2015. I want everything you've voted once again thank you and ask for a vote, since this time winner takes all! Only you can decide, my readers! Link can be found HERE
I had originally planned to shoot the first autumn outfit, but weekend temperatures climbed to 20 degrees. That's why I chose a somewhat lighter variant, consisting primarily of the newest pieces in my wardrobe. Prolonged Urban Classic white shirt with long sleeves is ideálka in autumn weather, easy combinated with almost everything. Biker jeans I bought in Zara. The jacket is also from Zara, but a few months older. Choice of sneakers fell on my latest pick up the Nike Air Force 1 Low KJCRD, which I wrote in the previous post.
Jacket: Zara
Biker Jeans: Zara
Long T-Shirt: Urban Classic
Sneakers: Nike Air Force 1 Low KJCRD
Shades: Carrera Panamerika 1