Veselé Velikonoce !!!! Jaké byli ty vaše? … Já se ty letošní rozhodl strávit s rodiči ve svém rodném Šumperku. Konečně se udobřilo i počasí a zdá se, že zima je definitivně pryč … doufám !!! Při této příležitosti jsem se i rozhodl nafotit tento post.  . Fotili jsme v zámeckém parku v Loučné nad Desnou, což je malá horská obec v podhůří jeseníků, tak že vůbec poprvé na mém blogu mimo Prahu. Je to jedno z  nejhezčích míst, co v okolí Šumperka znám. Když tam zrovna jsem a je pěkné počasí, vždy si tam zajedu pročistit hlavu a nasát energii.
Outfit jsem zvolil zcela jednoduchý, ale výrazný. Prodloužené triko Zara mám nakombinované s ripped biker jeans od stejnojmené značky. Truckerku Vans mám teď ve velké oblibě, takže nemohla chybět. Dlouhý bomber, o kterém jsem psal i v jednom z minulých postů je taktéž ze Zary. Tenisky Nike Air Presto jsou z cca 2 měsíce starého realise a okamžitě se staly nejoblíbenějšími, co ve svém arzenálu mám.
---
Happy Easter !!!! What were yours? … I decided to spend the most this year with my parents in my native Šumperk. Finally the weather in awesome, and it seems that winter is finally gone … I hope !!! On this occasion, I also decided to shoot this post. . We took pictures in the chateau park in Loučná Desnou, which is a small mountain village in the foothills, so that for the first time on my blog outside of Prague. It is one of the most beautiful places on nearby Šumperka known. When I was just there and the weather is nice, always there'm going to clear my head.
Outfit what I chose is a very simple but distinctive. Prolonged Zara shirt got ripped combinated with biker jeans from the same name brand. Vans trucker I am now very popular, so you could not miss. Long bomber, about which I wrote in one of our previous posts, is also from Zara. Sneakers Nike Air Presto are  became the most popular, what I have in my arsenal.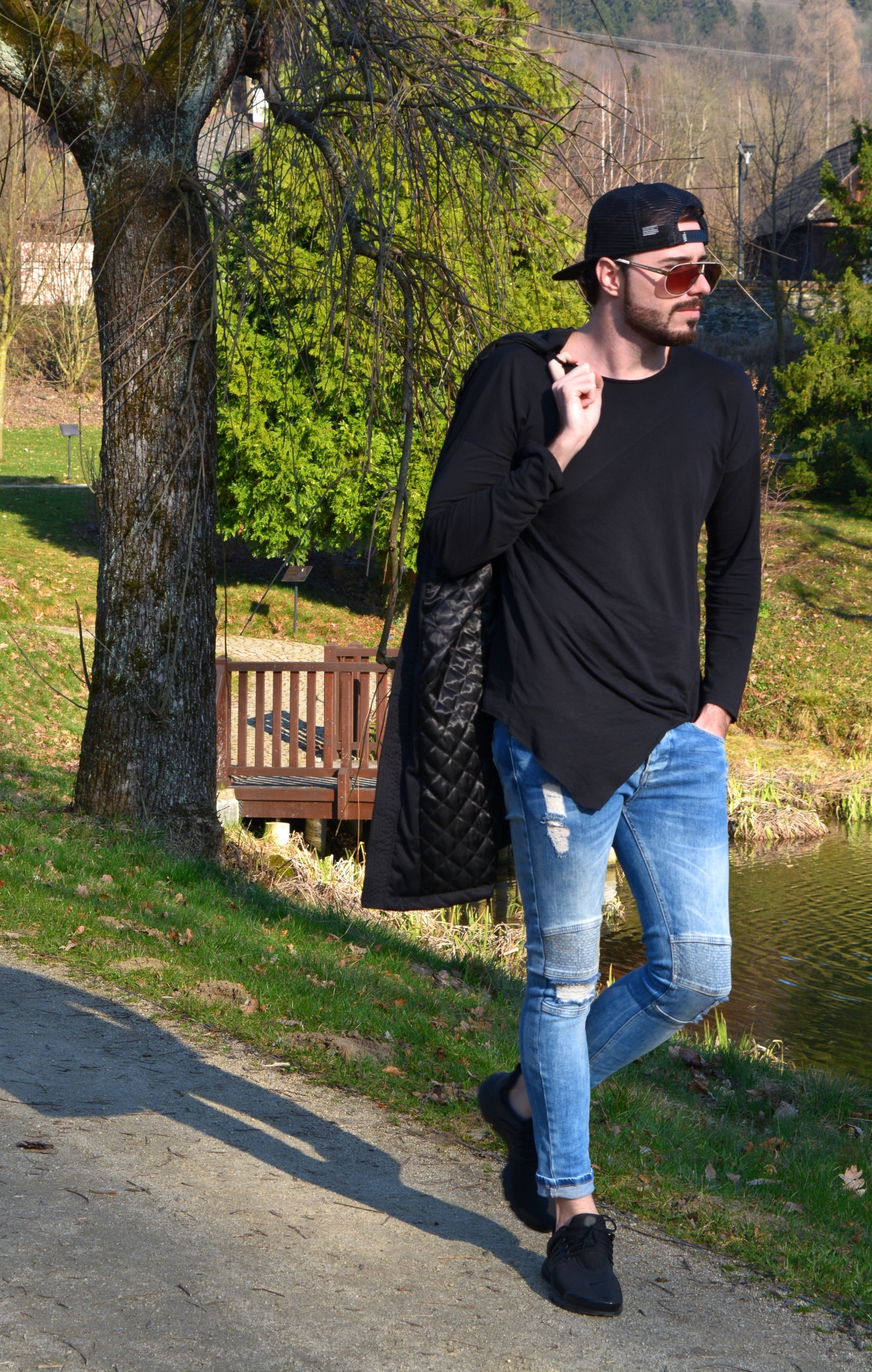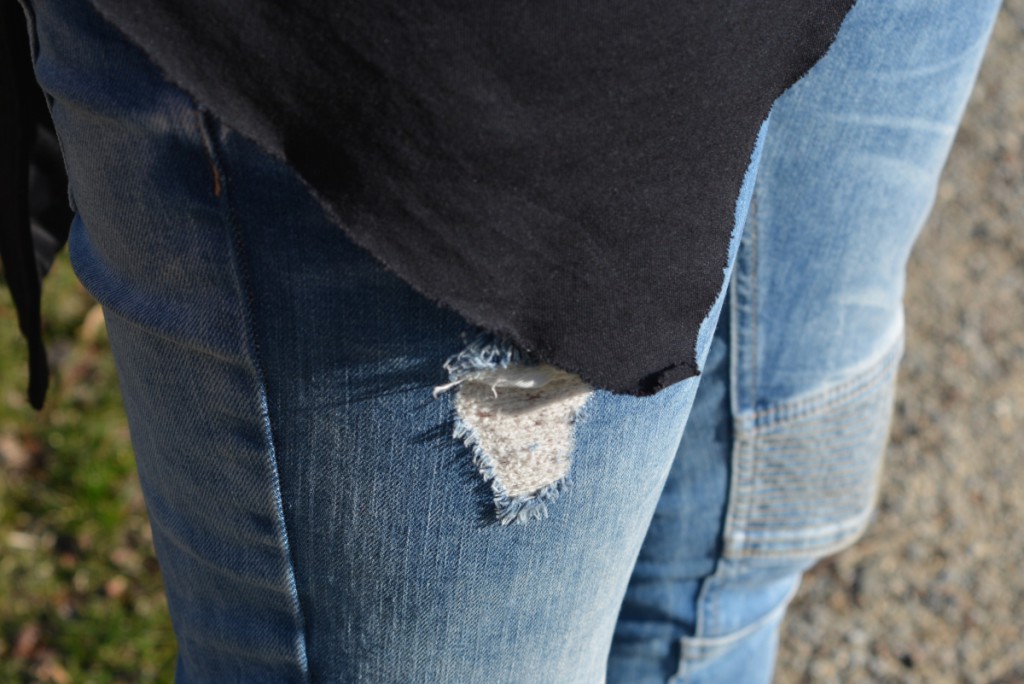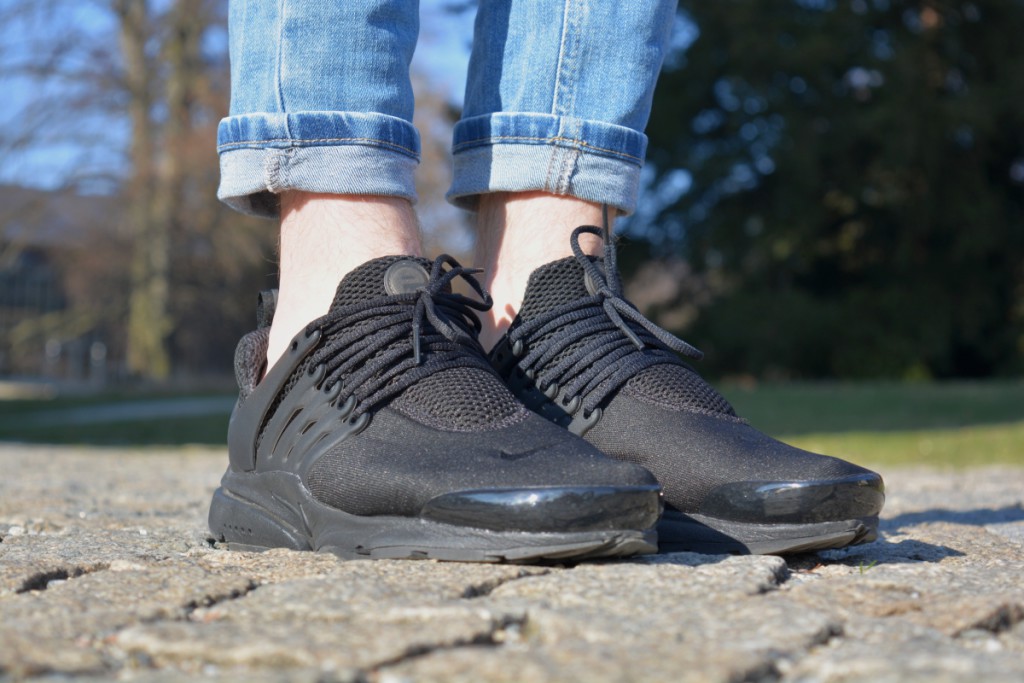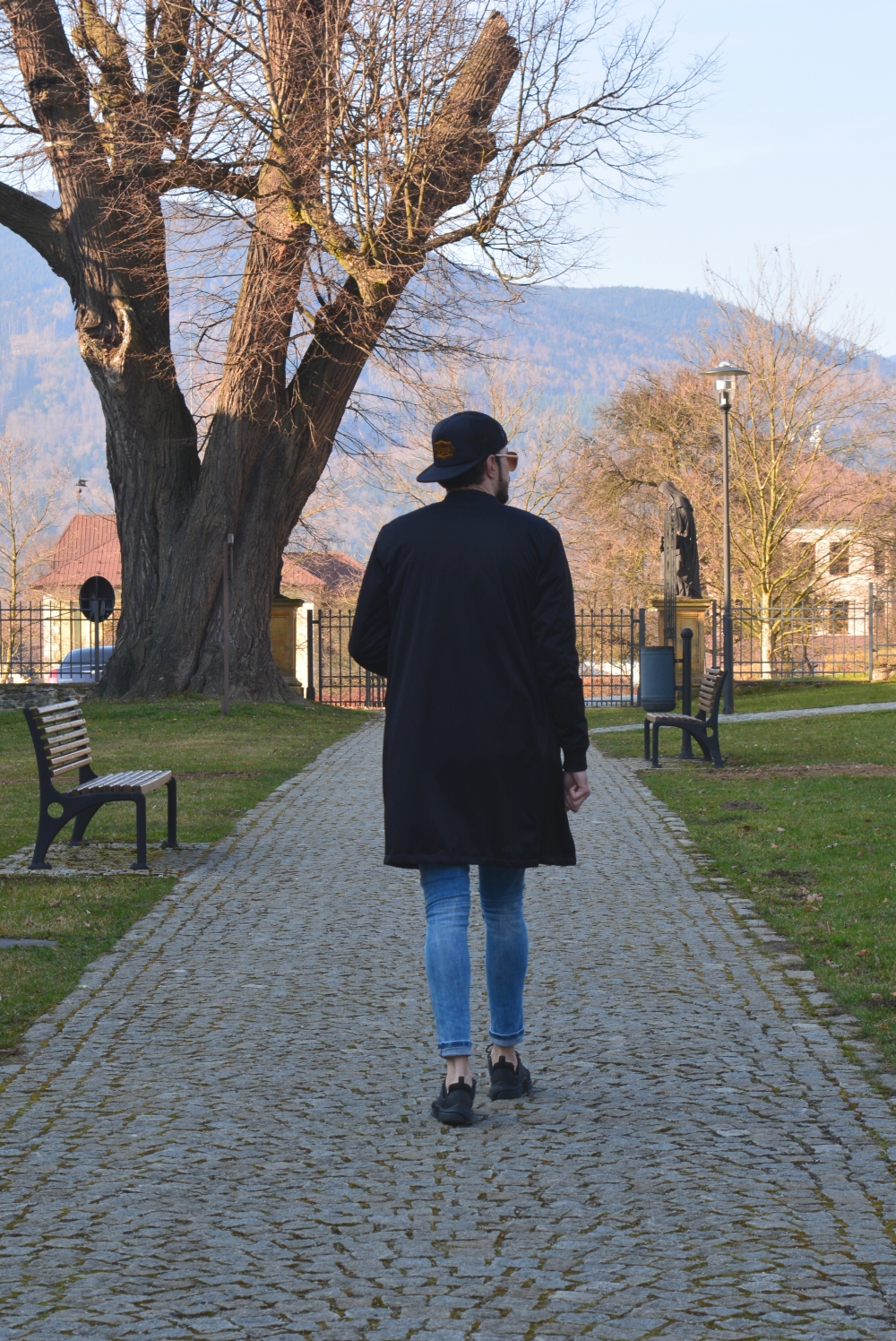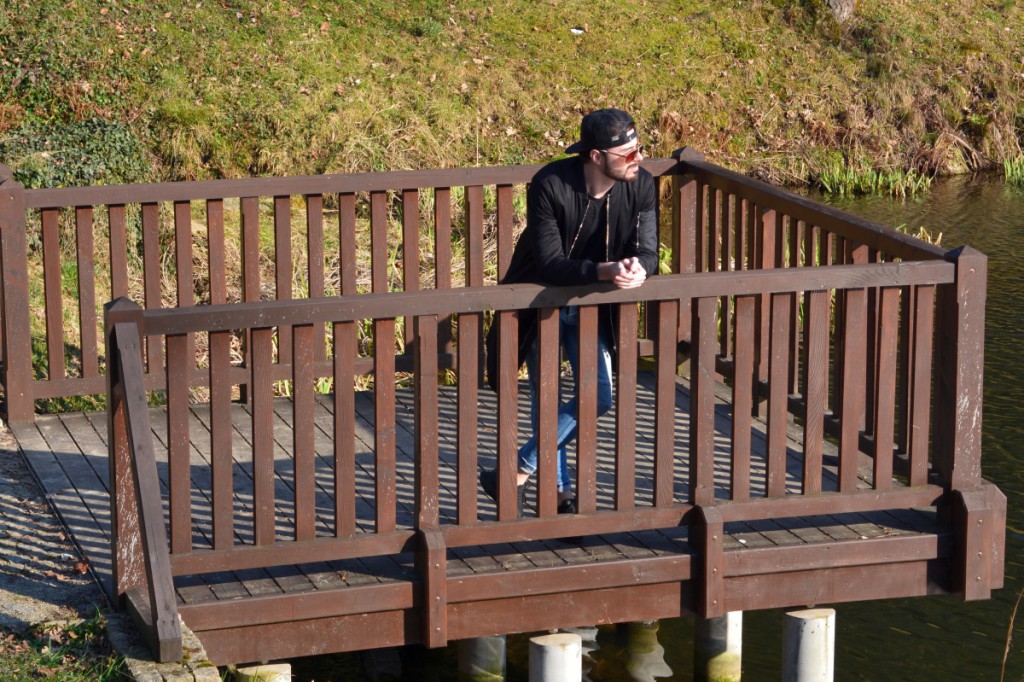 T-Shirt: Zara
Ripped biker jeans: Zara
Bomber: Zara
Trucker cap: Vans
Sneakers: Nike Air Presto