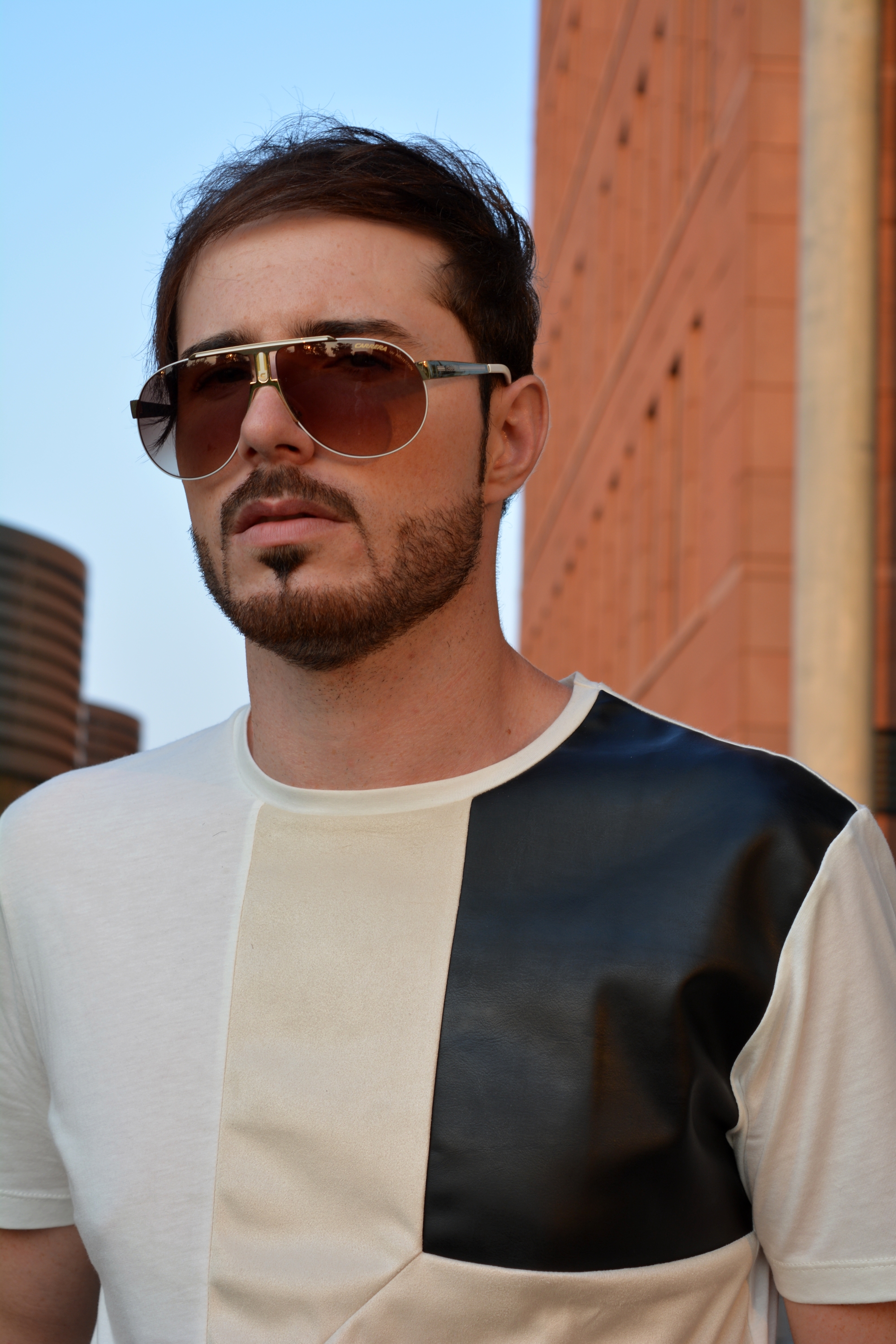 Co říkáte na kombinaci tenisek a ležérního elegantního stylu? V poslední době jsou už i na českých ulicích občas k vidění zajímavé outfity založené právě na této kombinaci. Dnes jsem si připravil přesně jeden takový, jelikož spojuje prvky klasické elegance, pohodlí a moderního urban looku.
Základním stavebním kamenem tohoto outfitu budou vždy vhodně zvolené tenisky. Asics Gel Lyte III v černobílé kombinaci byly jasnou volbou. Mám již ve sbírce dvoje a naprosto jsem jim propadl. Fantastický retro look, gelová podrážka zajišťující maximální pohodlí a legendární rozpůlený "jazyk", to jsou základní poznávací prvky těchto tenisek, které můžete exkluzivně zakoupit ve Footshopu. Navíc máte zaručenou exkluzivitu, jelikož se s nimi na českých ulicích často nesetkáte. S teniskami perfektně korespondují elastické černé kalhoty s nohavicemi do gumy ze Zary. Tričko, které kombinuje 3 různé materiály, je rovněž ze Zary a jako celek působí zajímavým a luxusním dojmem. Sako od Gaudí dokonale podtrhuje celkový look.
---
What do you think about combination of sneakers and casual celegant style? Today I prepared exactly one such as combining elements of classical elegance, comfort and modern urban look.
The basic building block for this outfit will always be appropriately chosen sneakers. Asics Gel Lyte III in black and white colours were the excellent choice.  Actually I have in the collection  two pieces. Fantastic retro look, gel outsole for maximum Clushioning and legendary halved "tongue" are the basic cognitive elements of this sneakers that you can buy exclusively at Footshop. With sneakers correspond perfectly elastic black trousers with rubber from Zara. T-Shirt that combines three different materials, is also from Zara, and as a whole has an interesting and luxurious feel. Blazer from Gaudí perfectly underlines the overall look.
T-Shirt: Zara
Trousers: Zara
Blazer: Gaudí
Sneakers: Asics Gel Lyte III here